Every week we're highlighting a beloved member of our Boboli Family.
We think they're pretty cool and we think you will too.
Hey everyone! This is Margie (and her husband Cam).
Hi Marg!
For those of you who don't know her, Margie is our fearless leader, store owner and general boss lady.
Because we love Margie, we want to share with you a few things from Boboli that she loves.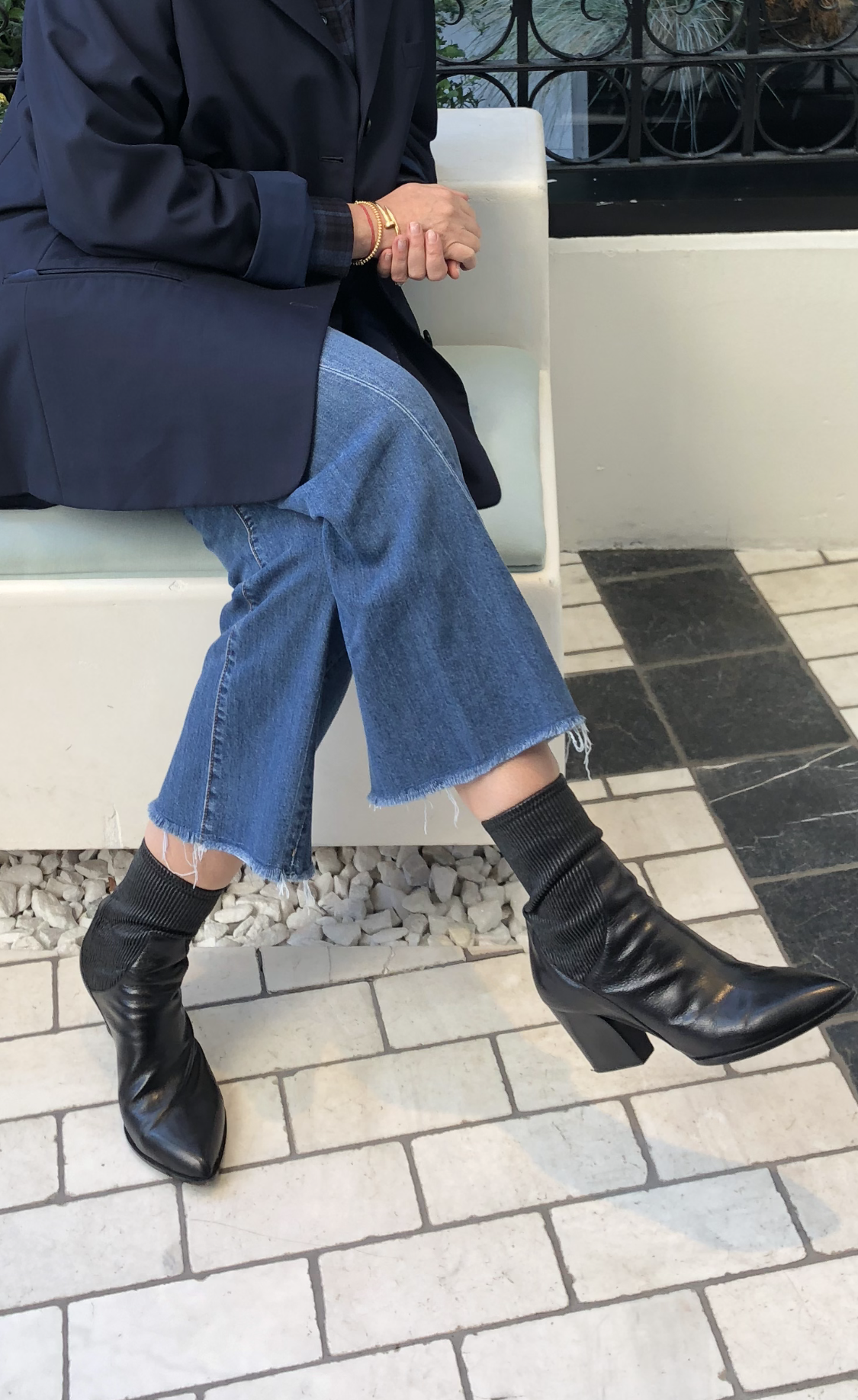 Starting with . . .
. . . her boots.
These beauties are by Pierre Hardy and she has literally worn them everyday since she bought them.
(and she's not the only one)
Next is . . .
. . . this vintage hand painted rolex watch, This baby is by La californienne and we are O B S E S S E D.
t'was love at first sight.
Modeled by her youngest (Elizabeth) . . .
. . . a daytime outfit featuring No21 coat and skirt plus Ami Paris sweater.
Modeled by her eldest (Claire) . . .
. . . an evening look starring a Giambattista Valli gown and boots by Paul Andrew.