Journal of images, product and fashion news.
Established in 1985 and situated in Vancouver's South Granville Shopping District, this luxury boutique carries an exquisite collection of designer women's clothing, shoes and accessories
Filtering by Tag: Pierre hardy
Our dear Pierre Hardy is back for pre-fall 2019.
Our girl Liselott is kicking off Round 2 of staff picks.
Outfit #1 features the newest designer to join the Boboli family - La Double J
. . . wear it as a skirt . . .
. . . or wear it as a dress - you know we love a two-fer.
But we love it with this skirt.
It's a real show-stopper. Much like the chick modelling it.
Outfit #2 - starring Erdem with supporting roles by Golden Goose Deluxe Brand, Loro Piana.
Up close on the deatials - especially a Liselott Montesano creation.
That Loro Piana coat from the back.
Favorite Item #1 - these groovy No21 pants. Also notice the Lutz Morris bag, Pierre Hardy sneaks and more No21 by way of a silky t-shirt.
Up close on those side stripes.
favorite Item #2 - this freakin' fantastic Foundrae ring.
And last but certainly not least: Favorite Item #3 - These stellar Pierre Hardy sneakers.
That's all for now folks!
Every week we're highlighting a beloved member of our Boboli Family.
We think they're pretty cool and we think you will too.
Hey everyone! This is Margie (and her husband Cam).
Hi Marg!
For those of you who don't know her, Margie is our fearless leader, store owner and general boss lady.
Because we love Margie, we want to share with you a few things from Boboli that she loves.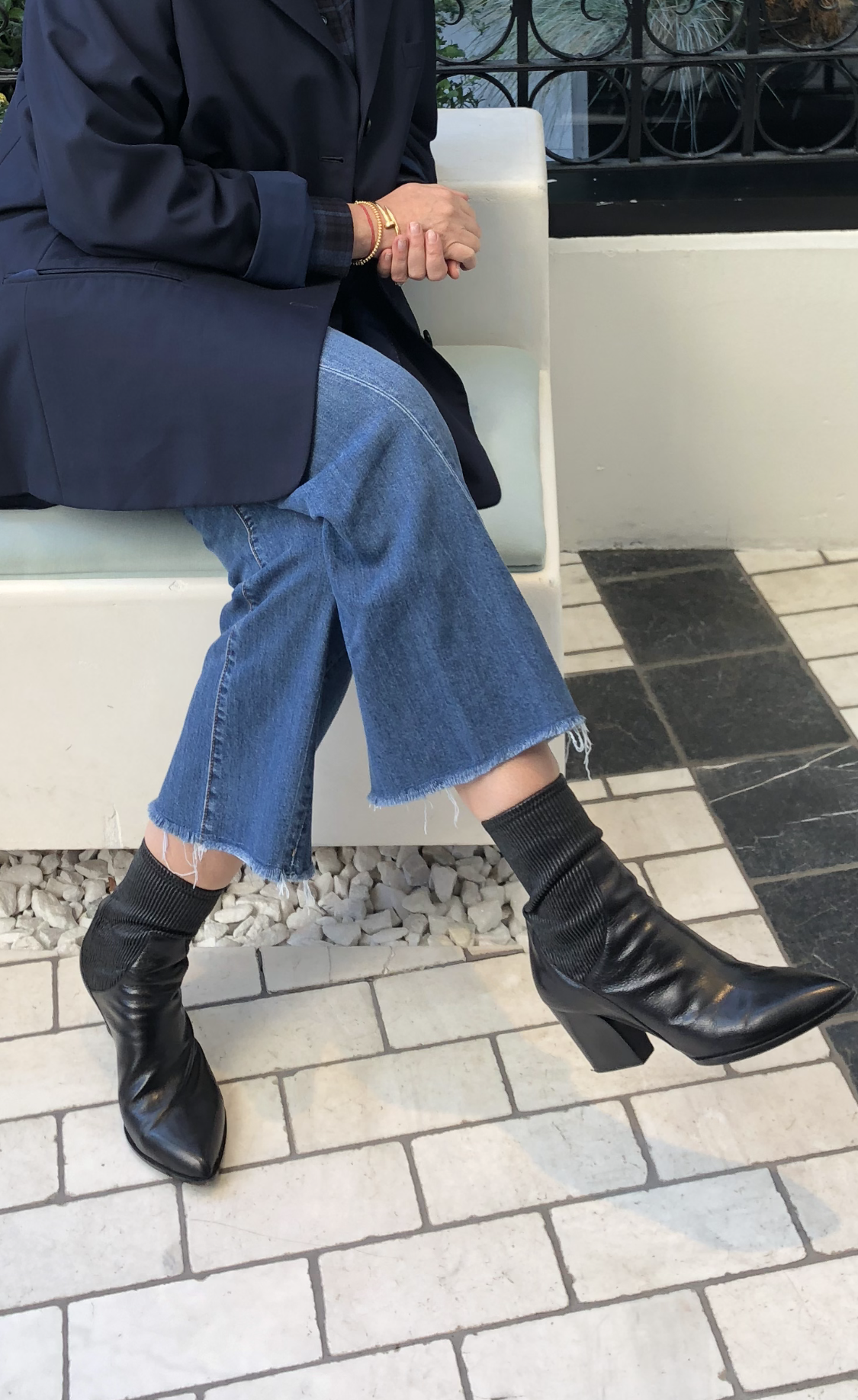 Starting with . . .
. . . her boots.
These beauties are by Pierre Hardy and she has literally worn them everyday since she bought them.
(and she's not the only one)
Next is . . .
. . . this vintage hand painted rolex watch, This baby is by La californienne and we are O B S E S S E D.
t'was love at first sight.
Modeled by her youngest (Elizabeth) . . .
. . . a daytime outfit featuring No21 coat and skirt plus Ami Paris sweater.
Modeled by her eldest (Claire) . . .
. . . an evening look starring a Giambattista Valli gown and boots by Paul Andrew.